High Concentration
Ozone Water System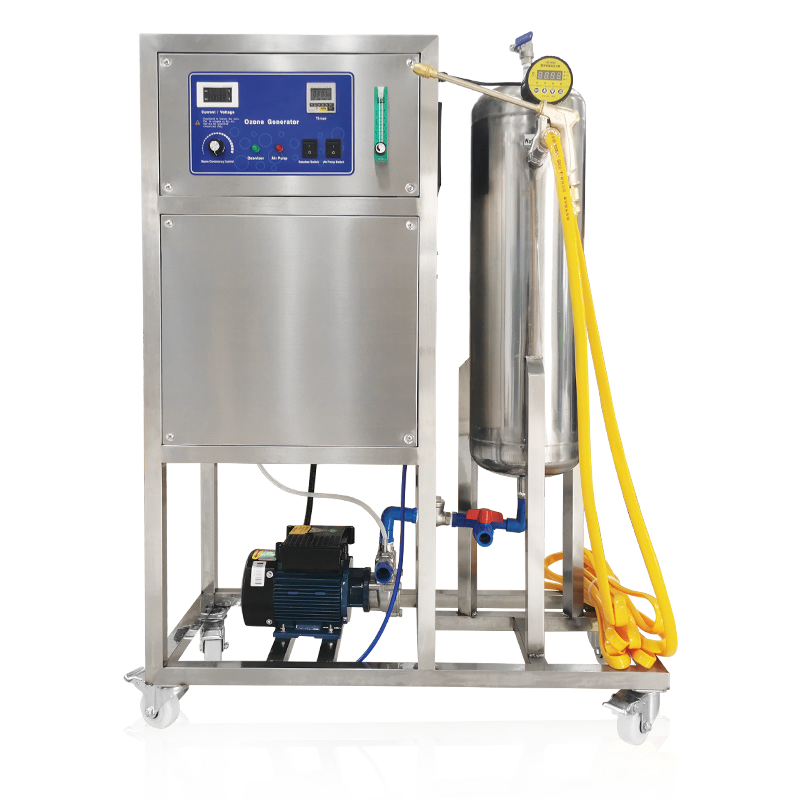 Ozone water is nature's most powerful and safe disinfectant and deodorizer currently known to mankind. It is the most ecologically friendly disinfection method as ozone is a natural gas that breaks down into oxygen and leaves no residual or harmful chemical by-products.
Reduces energy, water and chemical costs
Traditionally, most industries use a combination of chemical-based detergents like chlorine,hot water and steam to disinfect surfaces such as food processing equipment, utensils,kitchen appliances and floors and floors and drains. Ozone can kill bacteria 3,100 times faster and is 50 times more effective than other disinfectants, such as chlorine. Therefore, ozone eliminates the use of hot water and reduces the use of chemicals, ultimately it helps to save energy and reduce water consumption.
Cleans, disinfects and deodorizes
Ozone water breaks down oil and grease, making it easy to remove and prevents drainage from clogging. It also eliminates and prevents biofilm build-up on surfaces such as kitchen drains and food processing equipment. As biofilm is a major and constant source of contamination, its elimination would be a compelling requirement for the food industry. On top of that, ozone is an FDA and USDA-approved antimicrobial agent for use in the treatment, storage, and processing of food.
Effective and easy to use
Ozone water offers a cost effective, eco-friendly and powerful method of disinfection as it has the ability to eliminate a broader range of microorganisms than chemicals. QLOZONE's Ozone Water Systems are plug-and-play, portable and are designed for quick deployment and ease of use, allowing you to work efficiently.
QLOZONE's ozone water system (ows) is an integrated design, convenient, and easy to install a system to give you the least installation work, the system can immediately turn ordinary water into ozone water for your use.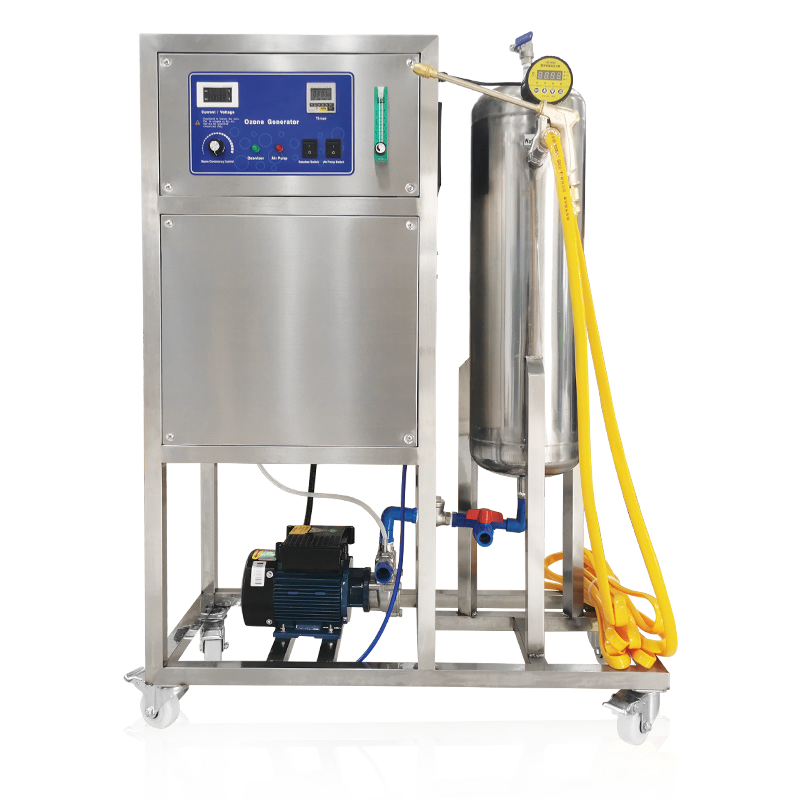 Easy and simple control
Movable,easy to operate
Ready to use upon delivery
Very efficient with excellent mass transfer of ozone
Easy disinfection and cleaning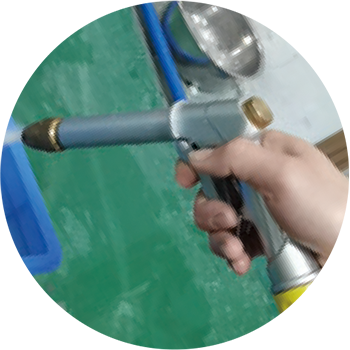 Cooperate with high pressure water gun to make your work easier

Reasons for choosing an ozone water system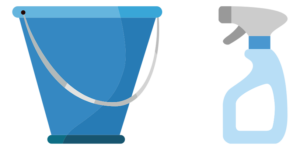 Common troubles of cleaning methods

Ozone water system helps you solve your troubles
| | | | | | | | | | |
| --- | --- | --- | --- | --- | --- | --- | --- | --- | --- |
| Model | Ozone output | Power | Ozone concentration | Treat water flow rate | Dimension (cm) | NW/GW (kg) | Inlet diameter | Outlet diameter | Voltage |
| QL-OWS-10G | 10G | 800W | 1-3ppm | 0-3m3/h | 90*40*110 | 70/84 | 3/4" | 1/2 | 220-240V/ 50Hz-60Hz |